By: Hallie Barnes, Marketing Coordinator & Scott Ancha, VP of Engineering & Services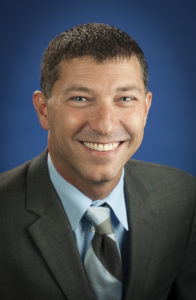 Q&A: I spent some time with Scott to hear little bit about his crucial role in our client's success and his experience at Dasher.
Hallie: How did you come to Dasher?
Scott: I started as a Solution Architect in April of 2007 at our Campbell, CA location, helping clients in a pre-sales engineering role. I was drawn to Dasher because I saw a successful, profitable, exciting and fast growing company in which I could excel and grow.
As Dasher continued to expand, we acquired the Dasher Birmingham and Florida offices, which necessitated a full time Engineering Manager. I was promoted, but as we continued to add personnel and new vendors, it was clear that my focus changed from being a player/coach to a full time engineering manager. I quickly molded into my current role of VP of Engineering in December 2013 and moved to focus solely on managing our excellent engineering team in all four geographical markets: Campbell, CA, Portland, OR, Birmingham, AL & Florida.
Hallie: What does your VP role entail?
Scott: By far, the biggest part of my job is spent attracting, recruiting, developing and mentoring Dasher's engineering team. As of January 2016, Dasher has 25 full time engineering employees and we utilize many specialized contractors, project managers and subject matter experts to extend our capabilities for our clients.
My other main focus is related to designing and enabling Dasher to grow their professional service offering. Training is a huge part of Dasher's engineering program. We need to have the certifications to be able to deliver the solutions our clients are asking for. We have also designed a go-to-market strategy to execute on various consulting services.
Hallie: What engineering services does Dasher offer?
Scott: Well, we offer end-to-end customized services; that is one of Dasher's "value-adds". Dasher does not have canned or SKU'd services because we focus on the client's need. It is a challenge for Dasher as we have to be nimble, find the right level of expertise, then create the tailored solution for the client's needs. Dasher's services range from basic installation all the way to subject matter expert project consulting.
Hallie: What are some of your biggest challenges in your career?
Scott: First, how to recruit and find engineers that have the technical expertise to meet Dasher's standards, but also will have a long term commitment to Dasher in such a competitive industry.
Second, growing our business with our rate of success. How do we maintain all of our vendors that we continue to add? This includes the technical certifications and requirements each partner has etc. Dasher has grown from a small business to mid-market at a rapid rate, including personnel.
Hallie: What are some of your top areas of expertise?
Scott:
Managerial

– It is important to find what motivates people, then create an environment for them where they can prosper. Think independence vs guidance, where I find the balance that works for each employee. I try to adapt my management style for success based on the individual level and the company level. I'll admit, I tend to steer away from a rigid, linear style of management.
Technical

– The more you try to be a manager, the less time you can allocate to being technically in-depth. I maintain proficiency to be of assistance to Dasher's engineers when they have a challenge. Dasher has a long list of partners with a broad set of technologies that I need enough knowledge base in order to figure out how Dasher can impact our clients, their engagement, and essentially creating a holistic, successful solution as a result. Networking is my background. This expertise has helped Dasher grow our networking practice and expand our networking portfolio to include the leading networking vendors in the market.
Hallie: What would you like to learn more about in the IT industry?
Scott: It is overwhelming with all the technology offered today, how many vendors Dasher focuses on, how rapidly they change, and in turn how quickly we must adapt. I'm often not the one seeking out new technologies, that's why we have our very own VP of Technology Chris Saso. I keep in contact and connection with Dasher's engineering team and what they hear from clients, then bring the new technologies to my counterpart for Chris to vet and invest his time.
Hallie: What are some of your hobbies outside of work?
Scott: To sum up my hobbies, it would be kids and boats. My favorite time of the year is the summer, when I can relax with my family and cruise on the boat in the San Joaquin Delta. One of my dreams is to take the boat from the Delta all the way to Catalina Island; the furthest we've ever gone is Half Moon Bay.
If you are interested in our Engineering Department & Services contact Scott at scott.ancha@dasher.com.