By: Alyse Okumura, Marketing Coordinator

The entire Dasher team is very excited to host you at this year's 9th Annual User Tech Forum on March 20th! For those who have attended in previous years or are first time attendees, we wanted to share some of the exciting changes we have for this year! It will still be the same great event with technology presentations, thought leadership, networking opportunities and a Sharks Game! For the conference portion, we will be moving venues, revising the format of the breakout sessions and including more social media content. The forum will conclude with a networking happy hour of guests and our sponsors with raffle give-aways and ending the evening with a Sharks game in luxury suites at SAP Center. Below are more details about the venue, breakout presentations and some past personal testimonials.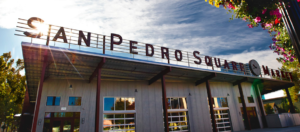 Venue: San Pedro Square Market
Over the past eight years, this event has grown larger and larger! To accommodate the immense growth, we have decided to move to a more robust venue. The conference portion of the event will be held in downtown San Jose, at the new trendy and hip San Pedro Square Market. Having the conference at this venue will allow us to have a larger and more centralized vendor fair, larger breakout rooms and better communal flow to the whole event. Another advantage to the venue is the variety of wonderful artisan food, coffee, and beverages you will get to try!
Food will be provided by these wonderful food vendors of San Pedro Square Market: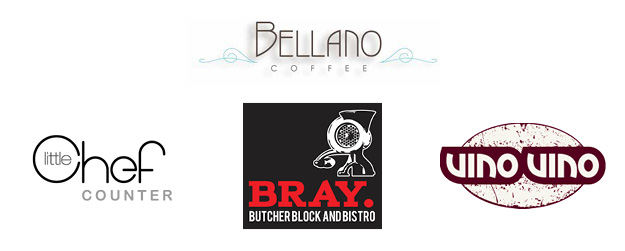 Agenda:
11:00 am Registration, Lunch & Vendor Fair
12:30 pm Dasher Intro & Keynote
1:00 pm   Breakout Sessions (Each breakout session will rotate through each room)
– Big Data
– Flash Storage
– SDN Networking
– Next Gen Computing
5:00 pm   Vendor Fair & Happy Hour
6:30 pm   Proceed to Shark Tank
7:30 pm   Sharks vs. Ducks Game in luxury suites
Breakout Presentations:
We have four presentation tracks that will be rotating through each room. So you won't need to move from session to session, we will be doing the moving around! The four presentations topics are: Big Data, Flash Storage, SDN (Software-Defined-Networking), and Next Generation Server Compute. Each of the four break out sessions will be kicked off by a Dasher engineer who will present on each of the topics with other Dasher representatives and will moderate an open dialog around the topic presented.  We expect lively discussion and sharing of ideas within the community.
*Note: No vendor representation will be in the room. Only Dasher sales and engineering will be present in the room to facilitate open dialogue about solutions in the community.
Big Data
Mrinal Sarkar , Justin Harrigan and Rob Poole will give a definition of what Big Data means in the context of this session.  Mrinal will compare and contrast legacy database solutions (Oracle, SQL, Sybase) with the new breed of file systems and database engines like Hadoop, Columnar ( Vertica / SAP HANA / Cassandra), NoSQL, MongoDB.  As well as highlighting real life examples.
Flash Storage
Ryan Day, Chris Stewart and Bill Jones will discuss the fact that disk is not dead, but MLC and SLC flash are changing everything.  They will discuss where flash fits, what a hybrid array really is, and how both the big boys and the new startups are bringing innovations to the storage marketplace.
SDN Networking
Lucas Melcon, Marlene Rogers and Muhammad Bhatty will review the current limitations of existing networking architectures and discuss how Software Defined Networks will impact on how you build and manage your networks in the future.
Next Generation Server Compute
Chris Saso, Isaack Karanja and Ryan Ollenburger will discuss the new generation of servers that are enabling companies to build dense compute clusters based on file systems like Hadoop Distributed File System (HDFS). They will compare and contrast a few options available in the marketplace for these kinds of workloads.
Social Media
This year we want to bring social to the User Tech Forum!  We'll be utilizing the hashtag: #DasherUTF to share event updates, speakers, sponsors, highlights before the event. During the event we will be live-tweeting the discussion topics to share what our community is most interested in. We might be doing some twitter raffles as well! Follow, comment, tweet, and share @DasherTech!
Vendor Fair
Back by popular demand, you will have a chance to meet, ask questions and network with our wonderful vendors. We will have top-tier manufacturers like HP, Dell, Cisco, NetApp as well as our niche vendors like Nimble Storage, Aerohive, Arista, Veeam and many more! We will have  a passport raffle so you can easily meet with every vendor.
A very Huge thank you to our vendor sponsors for the support!
Testimonials from previous User Tech Forums:
"Hearing about Dasher Technologies. Meeting Dasher staff. Interacting with Dasher customers."
"Information sharing is the most beneficial part."
"Solid technical messages to help envision future implementations."
"Excellent getting face time with so many vendors. Lets us learn quickly what is offered, what may be coming soon."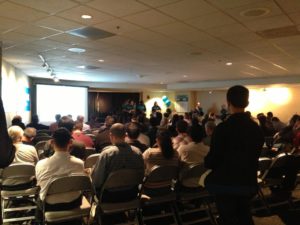 "Networking with vendors and colleagues, and learning a lot more about what makes each company so special."
"I could honestly spend the whole day going over case studies, I think there is a lot to be learned from where others have had success and failures in the real world. One presenter was clearly the highlight of the show, not just because of his energy but his near perfect mix of technical and non-technical details. He went deep enough at times where it was needed and glossed over areas that were considered "general knowledge."

We hope this answers any questions you might have and we look forward to seeing you on March 20th! If you have yet registered for the event, save your seat here.