By: Al Chien, EVP of Sales and Marketing
Event Overview
Dasher Technologies hosted its 10th Annual Executive Forum returning this year to Napa at the Silverado Resort and Spa. Our guests participated in valuable thought leadership and shared their vision for the future of information technology with over 200 IT professionals. We shared best practices, introduced new concepts & technology innovations, and made new relationships with our industry peers. Here are a couple of comments from our 2016 attendees:
"This event is truly a testament to Dasher's definition of value added reseller, and customer satisfaction is clearly at the top of that list.  I look forward to ringing in the fiscal new year with more Dasher projects." – Ooyala

"It's an excellent opportunity to catch up with the team I currently work with at Dasher while also getting broader perspectives from my VAR in a low-pressure situation." – Pacific Biosciences
The Dasher Technologies' Executive Forum is a two-day CIO event with the purpose of fostering interaction between our clients, our Dasher team and our industry technology partners like Hewlett Packard Enterprise, HP Inc., Fortinet, Check Point Software, Red Hat, Intel, HGST, Forum Systems & Ingram Micro. Some of the topics we focused on this year included cybersecurity, IT storage, IoT and the digital transformation.
Dasher, our sponsors and our attendees also had the pleasure of watching Silverado prepare for the Safeway Open…
Watch the highlights from this event here.
Speakers
Al Chien, EVP of Sales & Marketing, Dasher Technologies
Each year I kick off Executive Forum by presenting an overview of Dasher. This year, I highlighted the strengths of our team and gave an update on where we have been growing our expertise. Our greatest focus has been to expand our architecture and service capabilities in both wired and wireless networking as well as cybersecurity solutions. It is no surprise that the number one topic of interest remains security and how to protect company assets and intellectual property. After my introduction it was my pleasure to turn over the mic for a team building discussion by the President of Basketball Operations for the Warriors, Bob Myers.
Bob Myers, President of Basketball Operations, Golden State Warriors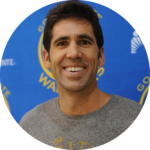 Bob Myers honed in on the evolution of the Golden State Warriors, the culture they've built over the last five years and how it has bred success. From a perennial basement dweller, this new attitude has made Oakland a destination for the best NBA players in the world. Bob's main message is that by creating a collaborative and supportive "culture", companies can optimize talent and lay the foundation for future success. He told a significant story about the exit interviews when the Warriors lost to the Cavaliers in the 2016 championship. Each individual player made a commitment to bring a championship back to the Warriors in 2017. Not a single person blamed another member of the team for their loss in the finals. This story is a testament to the culture at the Warriors as an organization and how you win as a team, but also lose as a team.
Due to NDA restrictions, we were not allowed to film Bob Myers.
Ramon Baez, Customer Evangelist, Hewlett Packard Enterprise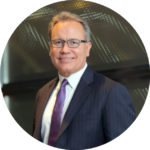 Ramon Baez shared HPE's digital transformation journey and the how the disruption of innovation impacts IT today. Ramon was a former CIO and because of this has a unique perspective about how the idea economy and the internet of things are changing the way people live their lives. Networks have become the foundation for connectivity of people to one another and the entire world. There is an increasing need to support all of the connectivity. Most companies are just getting started with their digital transformation and HPE is well positioned to support and shepherd these businesses through this process. Coincidentally, Ramon also emphasized culture as a key success factor as companies transform their businesses.
Dasher Technologies' Client Panel
For many years our guests have asked us to hear from other companies about their business challenges and IT initiatives, so I sat down with the three Dasher clients to look back at 2016 and look forward to 2017. Our valued clients were Catbird, Monterey Bay Aquarium and NuScale Power. Two major takeaways from our client panel were:
1) Enterprises continue to prepare for network security breaches, addressing the three key areas of prevention, detection and remediation. With the proliferation of end user devices, security has moved from investing in a small number of core firewalls and perimeter devices to the larger number of network endpoints such as mobile phones and network edge devices.
2) Our clients continue to value and work closely with Dasher to assess, architect, install and implement effective IT solutions.
Jennifer Welch, Chief Technologist, HPE Storage Division, AMS – Hewlett-Packard Company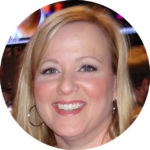 Jennifer is the Chief Technology Officer of HPE Storage. Jennifer is one of the most technically savvy storage specialists in the business. She started out as an Storage SE many years ago and has had a few stops on the way prior to her position as the CTO at HPE. Jennifer shared key technology and roadmap information about the HPE storage and server portfolio including 3Par Storage, Synergy Compute & the Machine. This valuable insight helps our clients plan for their compute and storage uses today as well as enables them to look out 3 to 5 years in the future at technology trends such as Photonics and NVME RAM.
Due to NDA restrictions, we were not allowed to film Jennifer Welch.
Thomas Norman, Global Physical/IT Security Technology Consultant, Ingram Micro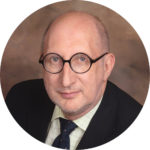 Thomas Norman's resume is a breadth of knowledge on all things cybersecurity. To no one's surprise, there are constant IT security threats attacking companies trying to breach their defenses. Next-generation firewalls and detection systems need to continue to improve and evolve to combat sophisticated attackers. Thomas put a healthy scare into the audience as he discussed "bad actors" sponsored by foreign governments that are actively looking to hack into our government and enterprise systems. One such story about ransomware and how to protect against sent chills down my spine.
In years past, Dasher has hosted a golf tournament on the second day of our event. This year we switched it up to make the event more inclusive of our IT attendees and their guests. Each guest was given the opportunity to participate in a Napa Valley related activity. We offered professional golf lessons with Silverado's elite staff, an inclusive culinary cooking experience at the Culinary Institute of America at Greystone, a wine tour of Stag's Leap and red wine blending class at Franciscan Estate and a horseback vineyard ride through Chateau Lane Winery.
Check out live event tweets and details on our Twitter page or use #DasherEF16. If you are interested in event photos, please see our Facebook page.