By: Chris Saso, EVP Technology
David Letterman is known for his top 10 lists and since this is the last season with David as the host of the "Late Night…" show we thought it would be a good way to salute the man that impacted a generation. So here we go with the top 10 takeaways from HP Discover 2015….
Number 10: Three nights in Las Vegas is one too many.
Number 9: The HP Split  is not that big of a deal for partners and clients since HP has been operating as distinct entities in their go-to-market strategy for years.  Meg touched on it for a few minutes in her keynote and moved on to discuss the new style of business, powered by IT.
Number 8: The new Apollo 2000 replaces the SL2500 and is a 2U chassis with the ability to support up to 4x1U server sleds or 2x2U sleds or 1x2U and 2x1U sleds each with 2xCPUs.  2U sleds are designed for GPU/ High Performance Computing and other business requirements that drive the need for multiple I/O cards. The Apollo 2000 product management team told Dasher engineers that this system also addresses financial requirements for dense computing – in other words, it should compete on price with other dense server options in the marketplace. One of the chassis options supports a drive SSD-HDD-midplane that support up to 24 x SFF drives that can be assigned to each sled dynamically, so for example you could have 2 x OS drives for one sled and split the other 22 drives among the other three sleds. Very cool for mixed workloads. There is also a chassis with 12x LFF drives.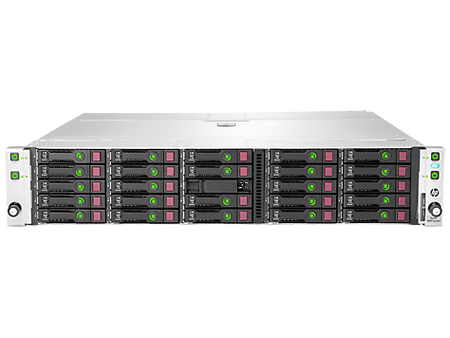 Number 7: The new Apollo 4200 Gen9 server is a 2xCPU socket system with 16 DIMM slots in a 2U server with either 28xLFF or 50xSFF drives! Massive local storage for Hadoop and other software based storage offerings.  It is the most dense hard drive system in a 2Ux2 socket server that Dasher has seen in the marketplace!
Number 6: HP has created and is expanding the HP Helion Network for end users and partners like Dasher to start to consume and provide "Something as a Service" as opposed to just hardware and software products. Stay tuned for more information on this as the year progresses. For example, we might see a DR as a service or replication as a service offering rolled out this year.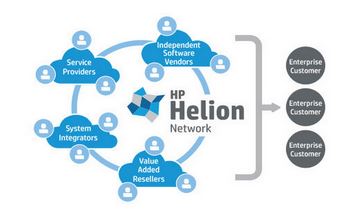 Number 5: HP announced 4 major transformation pillars:
 Transform to a Hybrid Infrastructure (i.e. Embrace the HP Helion CloudSystem)
 Protect your Digital Enterprise (i.e. Security is business critical, Fortify and Arcsight)
 Enable Workplace Productivity (Wireless & Mobility, the Aruba acquisition)
 Empower the data-driven organization (Big Data Analytics with Vertica and PB Scale Object Storage with Scality and Cleversafe)
Number 4: HP is adding a large number of software and solution offerings to their portfolio, including a new release of HP OneView 2.0.  The technology pavilion area was filled with the new hardware like years past, but it also had a ton of software and cloud solutions on display.
Number 3: HP Announced the HP 3Par StoreServ 20,000 with support for 3.84TB cLMC SSDs drives providing up to 8 storage controllers and 15PetaBytes of effective usable storage when applying Thin Deduplication for Data Compaction. Quickspec is here. You can also watch this YouTube ChalkTalk.  This is an awesome storage array and will change the economics in the marketplace. HP threw out a target effective price per GB of $1.50 – well under the old street pricing for fibre channel disks of $5/GB.
Number 2: Dominic Orr – the former CEO of Aruba and now the new head of HP Networking, brought amazing energy to the main stage as he described how mobility is enabling a completely new way of working. It was very refreshing to see that new highly energetic blood is at the top of an important HP business unit.  Years ago he coined the phrase, GenMobile and now he added a new phrase to our lexicon, "collisionable moments". This "means the moment where compute intersects with communication. In a back office environment, that means moments where minds meet and ideas collide, agreements are made, with the latest analytics, with your colleagues that are distributed across the world. That is a collisionable moment. For a front office, a collisionable moment means the moment when compute and communication transect to improve qualitatively and quantitatively that customer transaction experience, so that the venue owner can increase customer loyalty and increase wallet share while the customer is on your premise. In this sense, the infrastructure is now part of your customer relationship system. The interaction of infrastructure and application and business requirements. And that is what Meg referred to as the New Style of Business enabled by IT." Listen to Dominic speak in this segment in the Keynote speech starting at 1:26:37. You can also check out his GenMobile and the All Wireless Workplace interview.
….and the Number 1 takeaway from HP Discover 2015 is…In her Keynote, Meg Whitman stated that her number one focus for HP is Hybrid Cloud, thus we learned about HP's Helion solutions and the HP Helion CloudSystem 9.0.  Get ready for HP to roll out more and more public and private cloud offerings for companies and services providers. Dasher will be helping all of our clients navigate the new landscape – it should be quite a ride!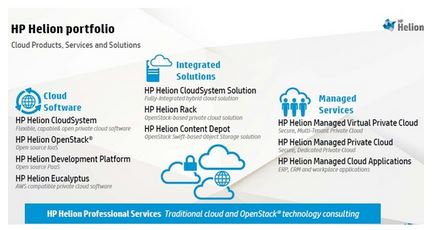 For more information on HP's announcements follow the link: HP Discover 2015 Press Kit