By Al Chien, EVP Sales & Marketing
Event Overview
Dasher hosted about 200 attendees at our 9th Annual Executive Forum for the second time in Napa at the Silverado Resort & Spa. It is a beautiful setting to network with our Dasher community which includes your IT peers, our industry expert speakers from companies like HP, Harvard Business Review and our keynote speaker on security, World Famous Hacker, Kevin Mitnick.
The Dasher Executive Forum is a two-day customer event with the purpose of fostering interaction between our clients, our Dasher team and our industry technology partners like HP, Aruba, CheckPoint, Intel, Red Hat, Talari, Avnet, Tech Data & Veeam. The relaxed setting of Napa Valley allows us to take time to have longer conversations and learn from each other and industry experts about trends like Mobility, Security and Big Data.
For those of you that could not attend I wanted to spend a few minutes giving you an overview of the event and what you missed.
Speakers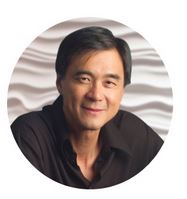 On Thursday morning we kicked off the day by hearing from Dominic Orr – the former CEO of Aruba and now Sr. VP and GM of HP Networking. Dominic spoke about the "Collisionable Moments" that come when we interact with each other over mobile devices in both our work and non-work life hours. There is a blurring of the lines between when we are working and when we are relaxing. In the old days we would leave work and sit back and enjoy "a can" on the couch, today Dominic conveyed that the Millennials and GenMobile generation never "sit back" they are always leaning forward with their heads down staring at glowing screens. They carry on work and play activities constantly and it is these collisionable times that we have to keep in mind as we design mobile networks to support the new type of consumer and worker.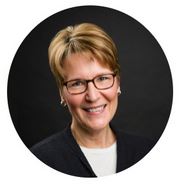 Abbie Lundberg from Harvard Business Review, presented on her observations about the new expectations of being a CIO, the responsibilities associated with driving material change of the perception of IT within a company, and the opportunity that CIOs have today to be viewed as key thought leaders.  CIOs should seize the chance to become more critical assets to the business units and internal stakeholders. Abbie shared some best practices that department heads can apply such as effective communication and collaboration between departments, and getting buy-in from constituents.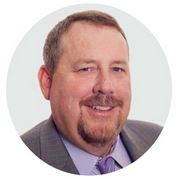 As it was under NDA, I am not at liberty of sharing too many details regarding the specifics Gary Bergo's presentation. Gary is the Chief Technologist Enterprise Group West, who gave us a peek into the future of computing at HP under the auspices of what he called the "Composable Software Defined Data Center."  Keep an eye out in the news for"BiModal Data Centers" (i.e. public and private Hybrid clouds) where we use the right cloud for the right purpose and combining the infrastructure with workload mobility can achieve higher efficiencies. Gary did provide us this link to the HP whitepaper on HP Composable Infrastructure, which covers the public information available today. HP also has a web page discussing their vision and partner program around this effort.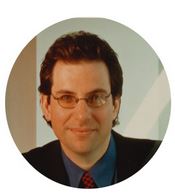 Our last speaker, Kevin Mitnick, is a world famous hacker who served time behind bars and now uses his knowledge to help companies and governments secure their assets from cyber criminals. Kevin scared the heck out of the crowd by showing how easy it is for professional hackers to gain access to personal information and begin an organized, planned attack using social engineering techniques to breakdown company and personal defenses. Kevin even demonstrated some physical tools that criminals can use to steal codes right off your security badge to gain physical access to your buildings. At one point, Kevin pointed out that if a hacker wants to get inside your company, it is not if they will get in, it is when will they get in. Most of the audience came away feeling a bit uneasy about their company and personal cyber security. The crowd asked Kevin what he does to protect his bank accounts and he simply said that he has alerts on all of his accounts for any spending over $25. Very sobering.
Stay tuned for speaker videos of Dominic Orr and Abbie Lundberg, as well as event highlight footage.
While the CIOs were enjoying the industry presentations and dialog, their guests spent an afternoon visiting some of Napa's finest wineries: Miner Family, WhiteHall Lane & Humanitas.
Attendees enjoyed the blind wine tasting and competition pre-dinner. As dinner concluded, our guests, vendors and Dasher staff convened to the patio for an after-dinner party with live music and a cigar roller, where some of the best conversations happened. Guests shared best practices and strategies, and probed vendors on the latest and greatest solutions.
The second day consisted of a shotgun golf tournament, or for those who opted out, either spent the day at the spa or touring Napa.
Check out live event tweets and details on our Twitter page or use #DasherEF15. If you are interested in event photos, please see our Facebook page.
Customer Testimonials
"I found the information presented this year to be EXTREMELY relevant to what's happening in healthcare today.  I networked with a few peers and walked away with a few seemingly impossible ideas. The Dasher family has become an extended part of our own family. I am ecstatic in continuing the new "tradition" of business with Dasher Technologies and am thankful for the expertise that supplements our own. You've treated us like human beings, and not just a number." – John C Fremont
"Over the years, Dasher has done a great job placing great people, with superb customer service skills, in the right places.  The Dasher family should be proud of your growth and your accomplishments. I applaud you on your success." – Lucile Packard Foundation for Children's Health
"Thank you so much for inviting me to such a wonderful event! As always, the Dasher team knocked it out of the park! While we were having fun on Friday late afternoon, members of the Dasher team (Ted and others) were helping us out with a report of a fire in a data room in Virginia. It was awesome to see a partner jump in so quickly to help and to come in on Saturday to box up and ship gear did not go unnoticed!" – McKesson
I hope you can join us next year for our 10th Annual Executive Forum what I am sure will prove to be an outstanding event! In the meantime, plan to join us in the spring at our User Tech Forum in San Jose where I turn over the reigns to our engineering team to moderate interactive sessions in which you discuss important topics to your business!  You can read more about that event here.
https://www.youtube.com/watch?v=H4pEeMWdvhk