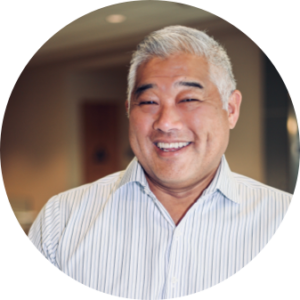 Industry veterans to lead Dasher through next phase of growth
CAMPBELL, Calif. – May 1, 2018 – Dasher Technologies, a leading Silicon Valley-based systems integrator, today announced the promotion of Al Chien to president and hiring of John Galatea as vice president of sales. Laurie Dasher, who established the company in 1999, will continue to serve as chief executive officer.
Al Chien will serve as Dasher's president and brings nearly 30 years of enterprise tech experience. After 19 years at HP, Chien joined Dasher in 2008 as executive vice president of sales and marketing. His leadership has helped expand Dasher into one of the fastest growing IT solution providers in the country, with a 30 percent annual compounded growth rate and expansion into multiple regions in the U.S. In his last role at HP, Chien ran U.S. channel sales for the industry servers business, managing operations in excess of $2.5 billion in annual revenue and assuming sales and management roles within the channel, commercial and enterprise organizations.
"I am delighted to announce Al's new role as Dasher president and to welcome John to our executive team," said Laurie Dasher, CEO, Dasher Technologies. "Al and John are strategic hires as we put in place the leadership team that will drive Dasher through our next phase of growth. Al has been a visionary sales and marketing executive since he joined Dasher in 2008. His leadership embodies the best of Dasher's vision and values: identifying new opportunities for Dasher, while always emphasizing doing what is right for our clients. Al embodies our Dasher way."
John Galatea joins the Dasher team as vice president of sales from Juniper Networks, where he led strategic vertical and enterprise sales for five years. Throughout his career, Galatea has held leadership roles in sales, marketing and business development that have allowed him to fully understand the reseller ecosystem. His technical expertise in the networking and security spaces makes him a true visionary and key addition to the executive team.
"This is an exciting time for Dasher. We're on the precipice of evolving from the best kept secret in our industry into a household name. Dasher is a family run business that treats our clients like family, and we base that relationship on mutual trust and respect," said Al Chien, president, Dasher Technologies. "I am incredibly proud and honored to lead this team that I truly respect. Dasher goes above and beyond every single day to ensure the best customer outcomes."
About Dasher Technologies
Dasher Technologies is a premier IT solution provider that delivers expert technical resources along with trusted account executives to architect and deliver complete IT solutions and services to help our clients execute their goals, plans and objectives. Since 1999, we've helped public, private and nonprofit organizations implement technology solutions that speed and simplify their operations. Our strong technical expertise and vendor independence allow us to integrate best-of-breed software, hardware and services into a custom solution.
Dasher is a privately-held company and certified Woman Owned Business that services California, the Pacific Northwest and the Southeast. Our integration and warehouse facilities allow us to assist our clients in both national and international deployments.