By: Chris Saso, EVP Technology and Hallie Barnes, Marketing Coordinator
As part three of our series, this post strictly focuses on networking.
Aruba Networks (an HP Company)
Aruba was acquired by HP in 2015 and has an extensive portfolio of networking solutions. Primarily they focus on wireless and how it can enable #GenMobile (see Aruba Networks Twitter). Aruba has wired solutions, but we will focus on their wireless solutions and their excellent software suite of products. Dasher is particularly interested in their network management solution called AirWave, which enables an end-to-end control over mobile users on multivendor, multisite networks. ClearPass is Aruba's access management solution which secures thousands of users, devices and applications from one integrated platform. Dasher is implementing these solutions in our own network so we can "drink our own champagne" and show our clients how these solutions work in real world situations. The image below shows where ClearPass fits into the mix.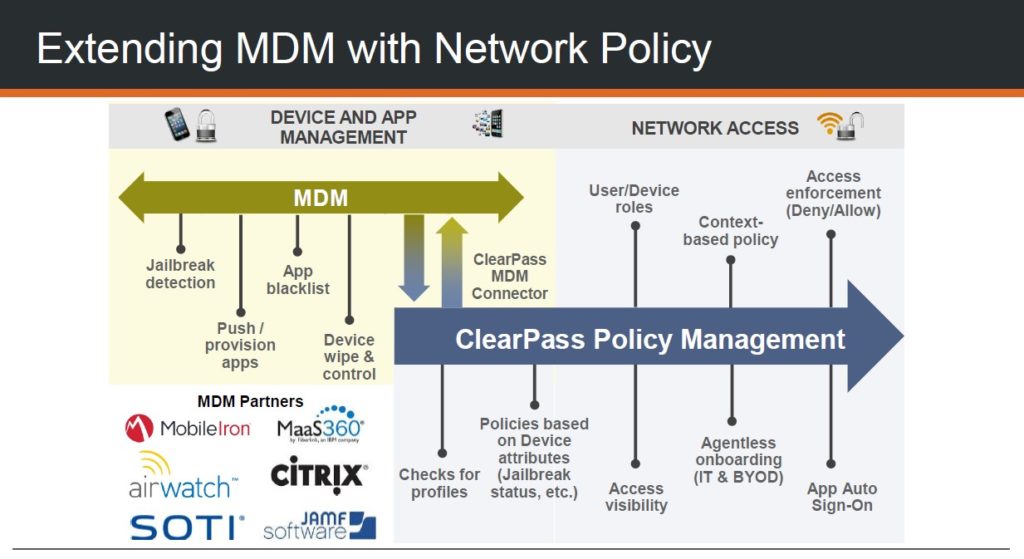 Cumulus Networks was founded in 2010 and is one of the startups in the Silicon Valley addressing the Software Defined Everything (SDE) space. Cumulus has created a distribution of Linux that is tuned for networking processing. The solution takes advantage of the idea that merchant silicon from Broadcom has become industry standard in all the major networking hardware providers, just like the Intel architecture had become the de facto CPU standard for servers years ago. Standardization of the CPU architecture made it possible for several operating systems to be written for servers, in this same way standardization of the networking processors from Broadcom has made it possible for Cumulus to create their Cumulus Linux, which runs on many different networking hardware vendor solutions and provides for no hardware vendor lock-in. Keep an eye out for a more detailed post about Cumulus solutions.
Cumulus Linux is an open networking solution catered for data centers.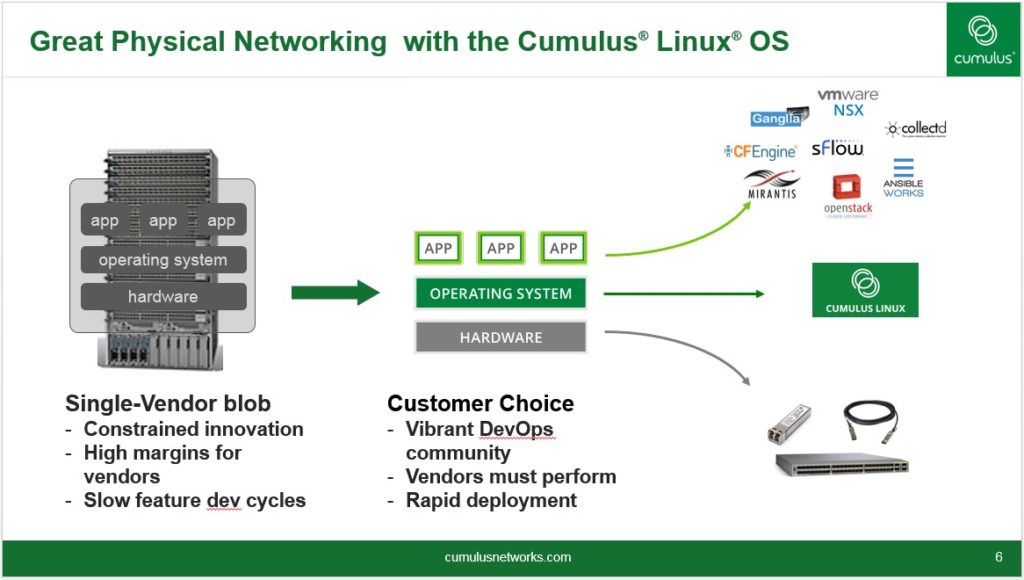 Edge-Core Networks has been providing Open Networking Hardware solutions to the big service providers that we all use everyday. Edge-Core offers increasingly cost effective 1G, 10G and 40G switches for enterprises and service providers.  Affordability is key for Edge-Core. They target Spine and Leaf topologies and are well suited for large scale-out deployments. Many of the Tier 1 manufacturers re-brand their technology as their own so you can rest assured that the "insides" are the same as Tier 1 providers.
When should you consider Edge-Core?
If your IT team is advanced and has strong Linux skills you will benefit from combining Cumulus Linux with Edge-Core hardware.
If you are looking at large scale-out deployments where cost is critical.
Finally, if your enterprise is looking to match web-scale economics with industry standard ASIC hardware on production quality gear Edge-Core is worth considering.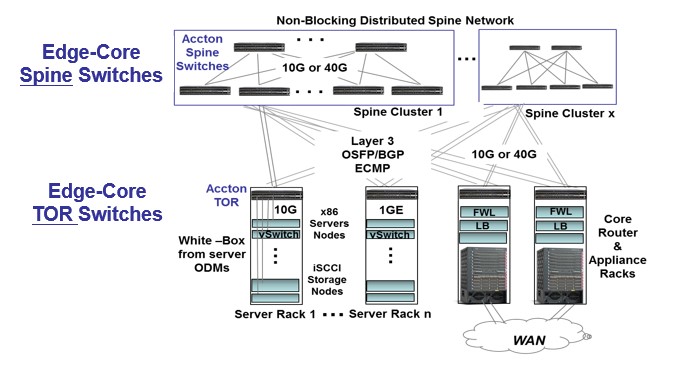 PLUMgrid provides virtual networking and SDN software solutions that work as an overlay in OpenStack solutions. OpenStack networking is probably the least robust part of the OpenStack package due to its complexity. We partnered with PLUMgrid because we saw the need to have a more powerful networking environment when deploying OpenStack environments. PLUMgrid is based on a core set of design principles such as programmable data plane, scale-out control plane, layerless networking, and pervasive security, all while utilizing a robust Software Development Kit (SDK) making it easy to integrate into your company's production environment. For more about OpenStack, read our recent post.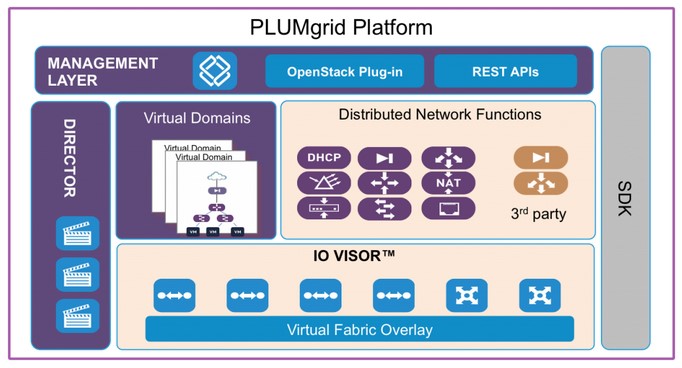 Talari – Redundant WAN HA Solution
Talari's networking solution aggregates multiple diverse networks into a virtual WAN and continuously adapts traffic based on the availability and real-time quality of the network paths, ensuring applications that rely on a WAN are not affected by underlying network issues. Talari addressed the issue of costly MPLS lines allowing companies to utilize lower cost internet connections while providing a robust and highly available connectivity solution for each of their offices. What's cool about Talari is that it is simple to understand, provides instant technical and financial value and solves a problem that everyone has.  It provides more bandwidth since it uses all connections to the internet and seamlessly fails over to the remaining lines if there is a problem with one or more of them which results in a higher quality WAN.