Industry award recognizes highest-performing technology integrators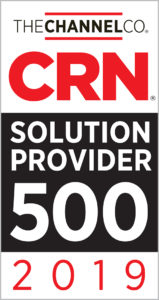 CRN, a leading channel magazine, named Dasher Technologies to its prestigious 2019 Solution Provider 500 list and has increased the company's overall ranking year-over-year. A valuable resource for technology vendors looking to partner with top solution providers, the CRN Solution Provider 500 is the industry standard for recognizing the highest performing technology integrators, strategic service providers, and IT consultants.
Delivering consistent value to our clients for 20 years, Dasher Technologies continuously makes substantial investments focused on enhancing our in-house technical expertise. With 20+ IT engineers (or over 1/4 of our entire workforce), Dasher delivers vendor-neutral infrastructure solutions by leveraging strategic partnerships with leading technology manufacturers such as Aruba, Cisco, Dell EMC, Hewlett Packard Enterprise (HPE), NetApp, Palo Alto Networks (PAN), and Weka IO. Dasher's strong technical expertise and longstanding partnerships support its knowledgeable integration of best-of-breed software, hardware and services into a custom solution for organizations.
"Technical talent and personal service are what separates Dasher Technologies from the rest of the partner community," said Al Chien, president, Dasher Technologies. "Relationships matter, and we aim to earn the client's trust everyday. Complex and fast-evolving enterprise technologies require thoughtful solutions. At Dasher, our expert engineering and technical acumen, combined with genuine understanding and consultative approach, set the standard for our world-class, personal service."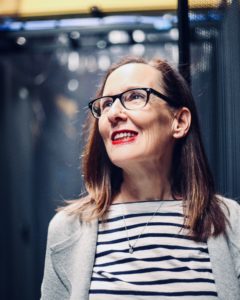 Securing platinum partnerships across technology vendors – including Aruba, Dell EMC, HPE, and PAN – Dasher engineers are certified in the latest cybersecurity, enterprise networking, hybrid cloud services, and data center solutions. Dasher Technologies holds more than 250 professional and technical certifications from roughly 50 of the world's top technology partners.
Every year, Dasher engineers typically spend four weeks engaging in industry activities that focus on technical education and development. With a deep understanding of the emerging trends that are driving digital transformation, Dasher has successfully grown its professional services offerings to sustain the ongoing and rapid change that digital businesses face today.
"The companies on this year's list represent an incredible combined revenue of $320 billion, a sum that attests to their success in staying ahead of rapidly changing market demands," said Bob Skelley, CEO, The Channel Company. "Congratulations to the solution provider organizations leading the way in digital transformation and the latest technology services."
The complete 2019 Solution Provider 500 list is available online at www.CRN.com/SP500.
About the Channel Company
The Channel Company enables breakthrough IT channel performance with our dominant media, engaging events, expert consulting, education and innovative marketing services and platforms. As the channel catalyst, we connect and empower technology suppliers, solution providers and end users. Backed by more than 30 years of unequaled channel experience, we draw from our deep knowledge to envision innovative new solutions for ever-evolving challenges in the technology marketplace. www.thechannelcompany.com  
About Dasher Technologies
Dasher Technologies is a leading national IT solution provider, headquartered in Silicon Valley, that designs, delivers, and manages innovative solutions that digitally transform businesses. Dasher maintains strategic relationships with world-class manufacturers and has industry-recognized expertise in technologies such as cybersecurity, enterprise networking, data center, and hybrid cloud services. Dasher professional services enable clients to navigate the journey from one generation of technology to the next, setting the standard for personal service through its trusted work of expert engineers and account managers. Founded in 1998, Dasher is an award-winning, certified Woman Owned Business with offices in California, the Pacific Northwest, and the Southeast. To learn more about Dasher, please visit us at dasher.com.
To learn more about Dasher's offerings, please email [email protected].