Rethinking how data centers are designed and managed
By Michael Westerfield, senior solution architect, Dasher Technologies
With IDC estimating that 30 to 35 percent of IT projects fail, it's clear that IT leaders are struggling to keep pace with accelerating business demands for more storage and compute resources. Successfully achieving today's business goals requires rethinking how data centers are designed and managed.
How does Dasher ensure our clients don't become part of those anxiety-inducing IT statistics? Our data center implementation checklist addresses unique business needs to create more efficient, manageable, and scalable data centers that deliver competitive advantages for our clients.
Architect
Dasher's expert engineers helped one of our EU-based clients architect, implement, and manage new East Coast and West Coast data centers in North America.
This client came to Dasher because it needed help establishing its first two U.S. data centers. The new data centers had lengthy requirements and capability sets necessary for jointly supporting the company's SaaS, OpenStack, VMware, and Hadoop deployments for U.S. customers.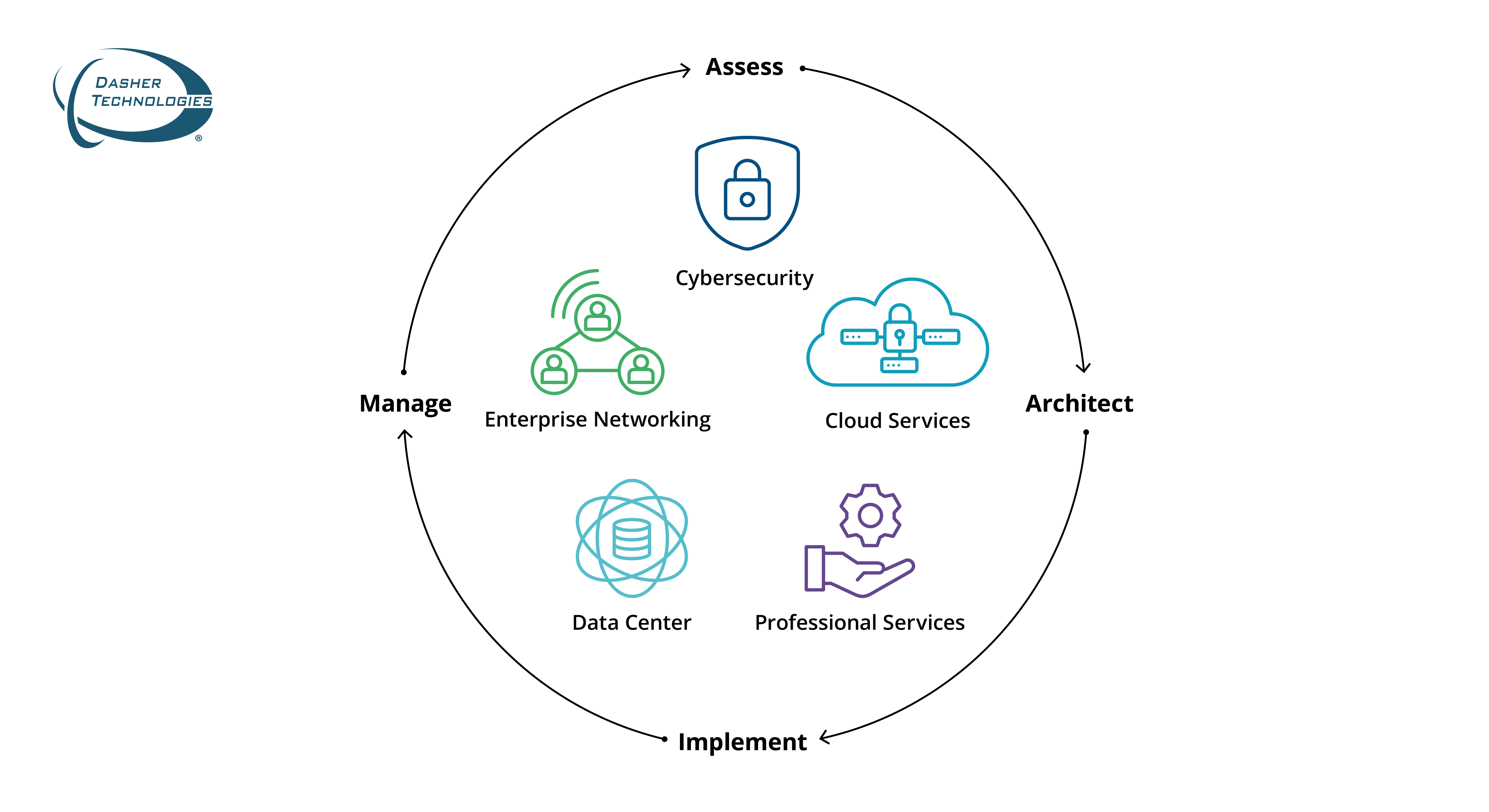 Dasher architects ran through a data center implementation checklist and scoped application resource requirements to select the optimal combination of solutions tailored to fit the client's specific needs. After extensive testing in the interactive Dasher Innovation Lab, our expert engineers selected a blend of Hewlett Packard Enterprise (HPE) servers, Palo Alto Networks (PAN) firewalls, Juniper Networks routers, and Arista software-driven cloud networking. With $4 million in gear, our Silicon Valley Innovation Lab is a fully functioning data center and dynamic multi-vendor demo lab designed to test combinations and concepts unsuitable in a production environment. The Innovation Lab allows our clients to thoroughly test and then architect new business-enabling technologies prior to committing resources and dollars!
Additionally, Dasher leveraged a modular design to increase agility, developing four types of racks for this client:  
Type 1

: Production

Type 2

: Development

Type 3:

Testing

Type 4

: Networking
These serve as building blocks for easily expanding operations in whatever way our client needs to grow (testing, development, etc.) at any particular time. Switching to a modular design results in greater flexibility, allowing IT teams to scale individual blocks as needed.
Implement
International projects are inherently complex. In addition to different time zones and work schedules, there are nuances involved in collaborating with geographically dispersed teams on any deployment. To make our clients' lives easier, Dasher has a designated project management team to simplify the process. Our team plans, organizes, and delineates responsibilities to meet any organization's specific IT and business goals.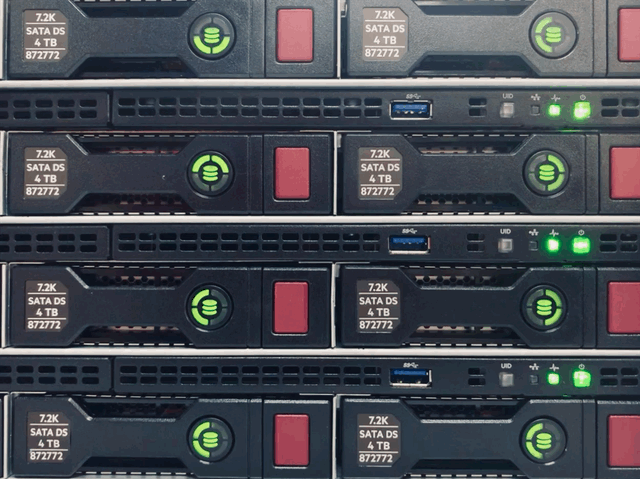 For this client's implementation, all changes made at the East Coast data center needed to be replicated on the West Coast to ensure both data centers were identical. With a project requiring over 500 servers, it was critical to ensure bi-coastal coordination. To streamline configuration, all servers were first shipped to the Dasher Integrations team at our Silicon Valley HQ. Dasher took care of the prestaging, preconfiguration, pretesting, and troubleshooting to ensure a successful and uniform installation. The servers were then sent to the clients' data centers, where they were racked and stacked in half the time.
Manage
Next, Dasher worked to establish a management structure for the hardware. Dasher engineers trained our client's teams on HPE OneView infrastructure management software and implemented best practices, so the client could more effectively handle day-to-day operations internally. To ease implementation on future phases, Dasher added the OneView Autobuild configuration framework for maintaining existing projects and building new ones. Any new servers are simply installed and assigned a profile. They are configured automatically and the appropriate firmware baseline is applied.
Dasher is more than an IT reseller or data center service provider — though our expertise at both enhances our capabilities. This is why we say that Dasher is a "value-added resource," not reseller. We are committed to removing headaches and overhead in IT, even in international system implementations. For example, our EU-based client had a unique way of using server hardware that periodically caused booting issues. Data centers are unmanned, so these reboot issues can be difficult to troubleshoot. To pinpoint the root cause of the problem, our engineers explored the issue in our Innovation Lab and were able to replicate the exact same problem based on the client's working configuration. We then created a functional workaround with HPE and implemented it seamlessly across both data centers.
This is the kind of tailored service every Dasher client receives.
Do you have a technology infrastructure challenge? Get the help you need to make IT a breeze. Email [email protected] to connect with our expert engineers.